A beach in Cyprus was voted in the top 50 Best Beaches in the World for 2019!
According to Big 7 Travel Fig Tree Bay in Protaras was voted as number 3 best beach in the world with only two beaches in the world being ahead of the Cypriot beach.
Zlatni Rat in Croatia holds first place and Whitehaven Beach in Australia holds second place in the list. The reviews for the Cypriot have been excellent and they read: "FIG TREE BAY IS A SCENIC SANDY BEACH IN THE RESORT OF PROTARAS, CYPRUS, WITH AN UNINHABITED ISLET THAT YOU CAN SWIM TO FROM THE SHORE.THE BEACH HAS GOLDEN SAND, LIVELY BEACH BARS AND PLENTY OF UMBRELLAS TO SHELTER FROM THE SUN. IT'S POPULAR, SO DON'T EXPECT AN EMPTY BEACH, BUT IT'S SO PRETTY YOU WON'T MIND SHARING."
Using votes from their readers, aggregated scores from previous media results, official Blue Flag locations and contributions from the Big 7 Travel editorial team, they have compiled a diverse list of the most amazing beaches to visit right now.
Big 7 Travel has a travel-obsessed audience of 1.5 million who come to them for trusted recommendations, holiday inspiration, and also the hottest travel trends. The site has a team of experienced travel writers who share their insider knowledge of destinations from every corner of the globe.
1st. Zlatni rat (Golden Horn Beach) – Brac, Croatia
The Golden Horn is the most spectacular of all Croatia's beaches. It's not just its shape that makes it so beautiful and unique. The pebble beach is surrounded by crystal clear sea, that goes from turquoise blue to dark blue in just 10-20 meters.
2nd. Whitehaven Beach – Whitsunday Islands, Australia
Whitehaven Beach stretches over 7 km and boasts brilliant white silica sand that is among the purest in the world. It's right in the heart of the Great Barrier Reef, and is one of the world's most unspoiled and beautiful beaches. Because of the silica, the sand doesn't retain heat, so it's a fantastic place to walk on barefoot, even on a hot day.
3rd. Fig Tree Bay – Protaras, Cyprus
Fig Tree Bay is a scenic sandy beach in the resort of Protaras, Cyprus, with an uninhabited islet that you can swim to from the shore.
The beach has golden sand, lively beach bars and plenty of umbrellas to shelter from the sun. It's popular, so don't expect an empty beach, but it's so pretty you won't mind sharing.
4th. Grace Bay – Turks and Caicos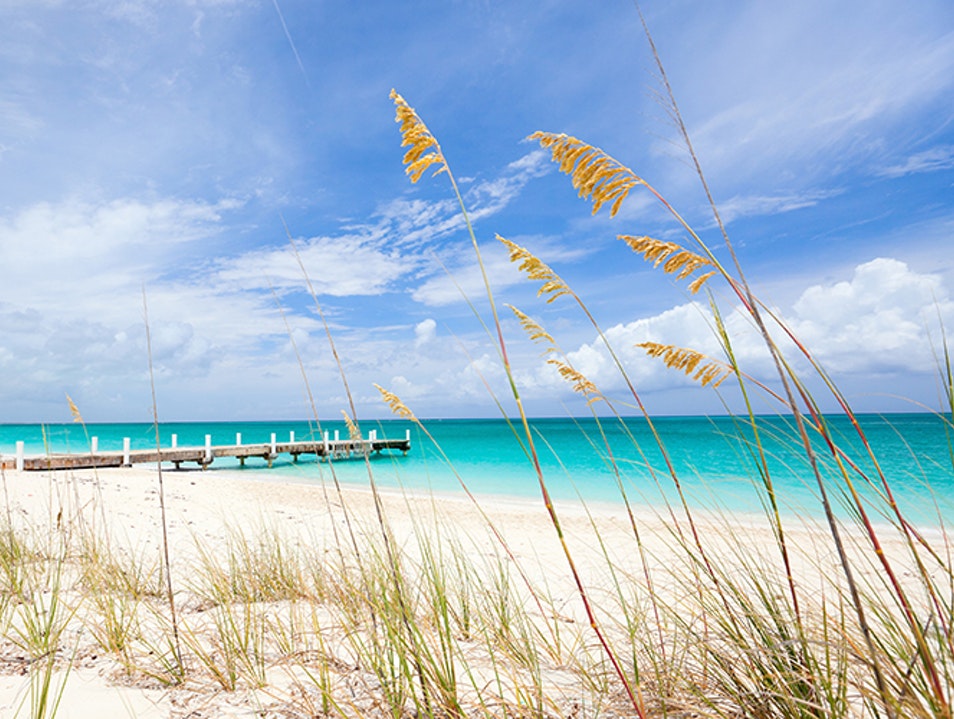 This pristine beach is the shining jewel of the Turks and Caicos Islands. The entire beach is just over 3km long, with no pollution – just pure, white sand and clean water. A barrier reef found a 1.6km out protects Grace Bay from the ocean swells of the Atlantic, so you can swim with ease.
Decades-old pine trees provide shade, but you won't want to get out of the warm waters here. It's clear to see why this is the best beach in the world for 2019…
For more information, please contact our hotline +84 911 60 22 44 (Multi line)